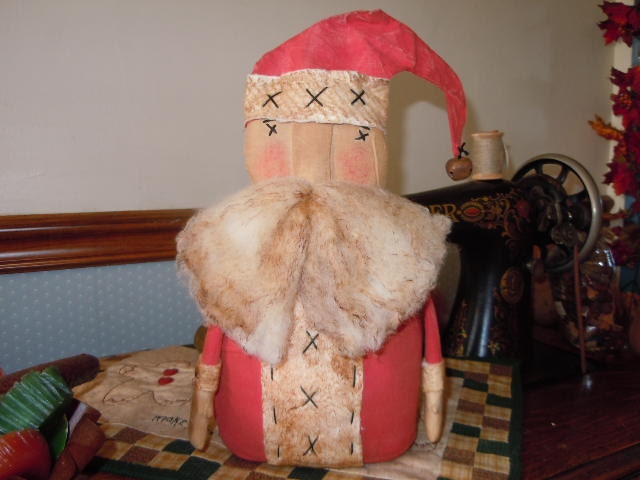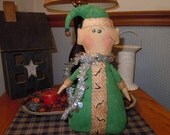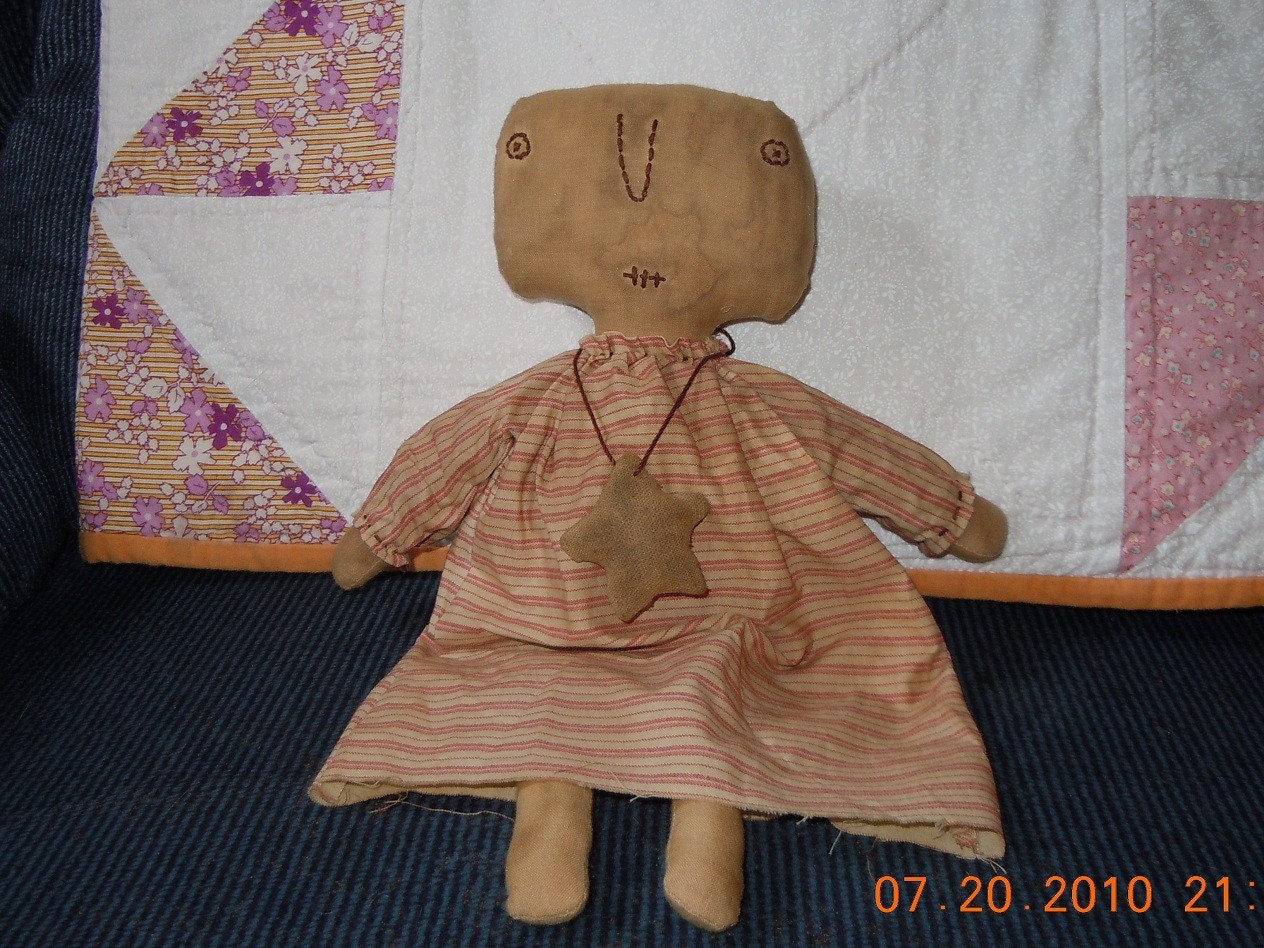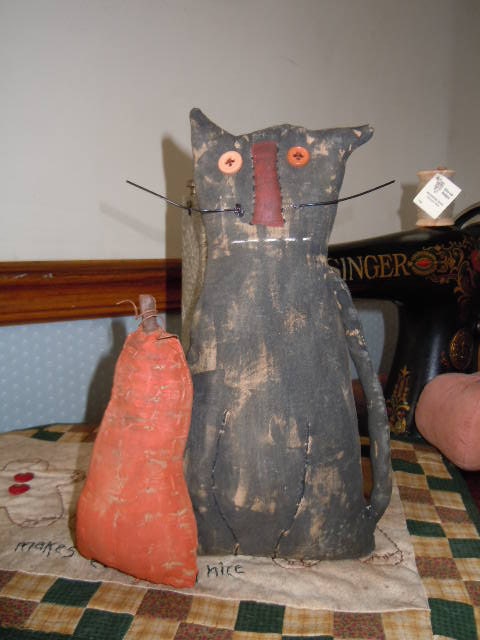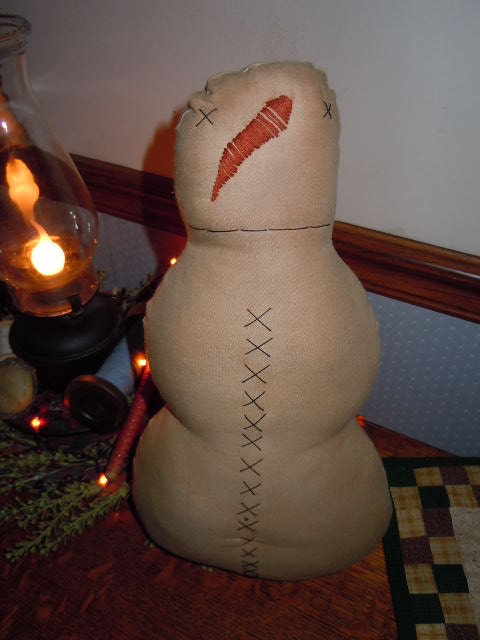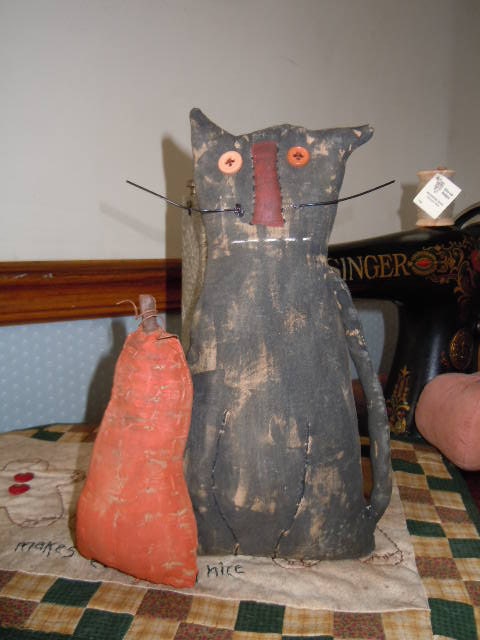 Editor: "So this is Sharon, a preschool teacher who makes the time to peruse one of her crafting dreams. She has many Christmas items for sale on etsy, so check them out! This is why I love Baltimore, people like her! Enjoy!"
How I came up with the name Sharon's Primitives was kind of funny. My son said Mom you need to put your crafts on Etsy. So he started to help me set up a shop. He said "Mom you need a shop name" So, as I was thinking, my boyfriend said "Sharon's Primitives" and there it stuck.
My Studio is just one of the bedroom's in my house that was my two sons room when they were little. It became the sewing/craft room and it is my favorite room in the whole house. I feel at peace in there just making things and listening to music.
I didn't always sew or make Primitives. As a child my mom always had us making things. I guess that is where the love of crafts started. As I got a little older I enjoyed Drawing; I remember in Jr. High that I had to buy supplies for my sewing class, I went to a sewing suppy store and loved the fabric and sewing notions! I did not like the sewing class so it never went anywhere. I didn't start sewing until 2002. I saw some quilts that a woman at work was making. I asked her if she could show me how to make a quilt, she did and I made my first queen size quilt all by hand! I got a sewing machine a year later. During the two blizzards we had, I was stuck in with nothing to do,so I got out a doll pattern from a shop that I had orderd and said well now is the time to see how to make one. She turned out and so I tried other patterns and I was hooked! I found that textiles where what I liked to work with. I love the feel of fabric and a needle and thread in my hands.
I sell my crafts on Etsy because it seem to be a great site and it is very easy. I also sell some things in a Primitive shop here in Baltimore.(editor: Store consignment! Great for you!!) I sell in the store because the owner and I have become friends. I was shopping there long before I started to make stuff.
The only obstacles I have faced so far is time. I work fulltime outside the home so it's hard finding the time to make things. The other obstacle would be having people find my crafts or just the fact that things are tight right now for people so selling is harder. (Editor: True, finding the right customer is hard this year. I'm glad to be featuring you!)
Good things
are meeting people that like my crafts. I have a small following and people like my crafts.
I still work fulltime as a preschool teacher in a church and I love it
. (Editor: That's great! Kids must inspire your art in some way, I can feel it!) But, I would love it if I could just sell my crafts full-time and make a living that way! At the moment, I have not encountered any bad situations. I hope that I don't, but time will tell.
Another really neat thing I did with my son and his friend was a Cyanotype Quilt. He was teaching in a City Art Program called The Native American after school Art Program and I was a guest teacher who showed the children how to make a quilt. They made the pictures on fabris and I made a Quilt for them. I presented it to them. We had a show and the Education Channel coverd it. (Editor: Whooooah! Cool!)
also there is a link on there for my Facebook and twitter pages.
Email- sascheidt@gmail.com cell- 410-900-3413
Thanks and hope to here from you! -Sharon
Editor: "Hey reader! If you've made it this far, please take the time to check Sharon out over on the "Handmade Holidays" Page! Happy holidays!" -Brann