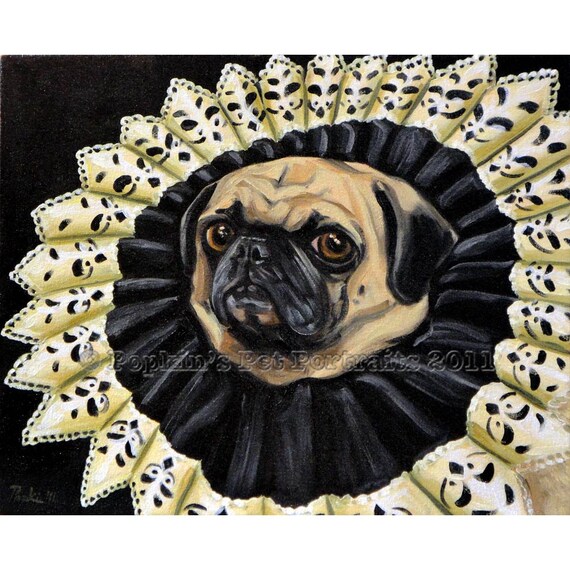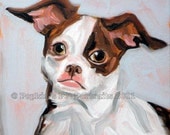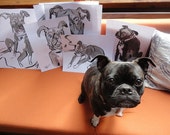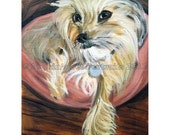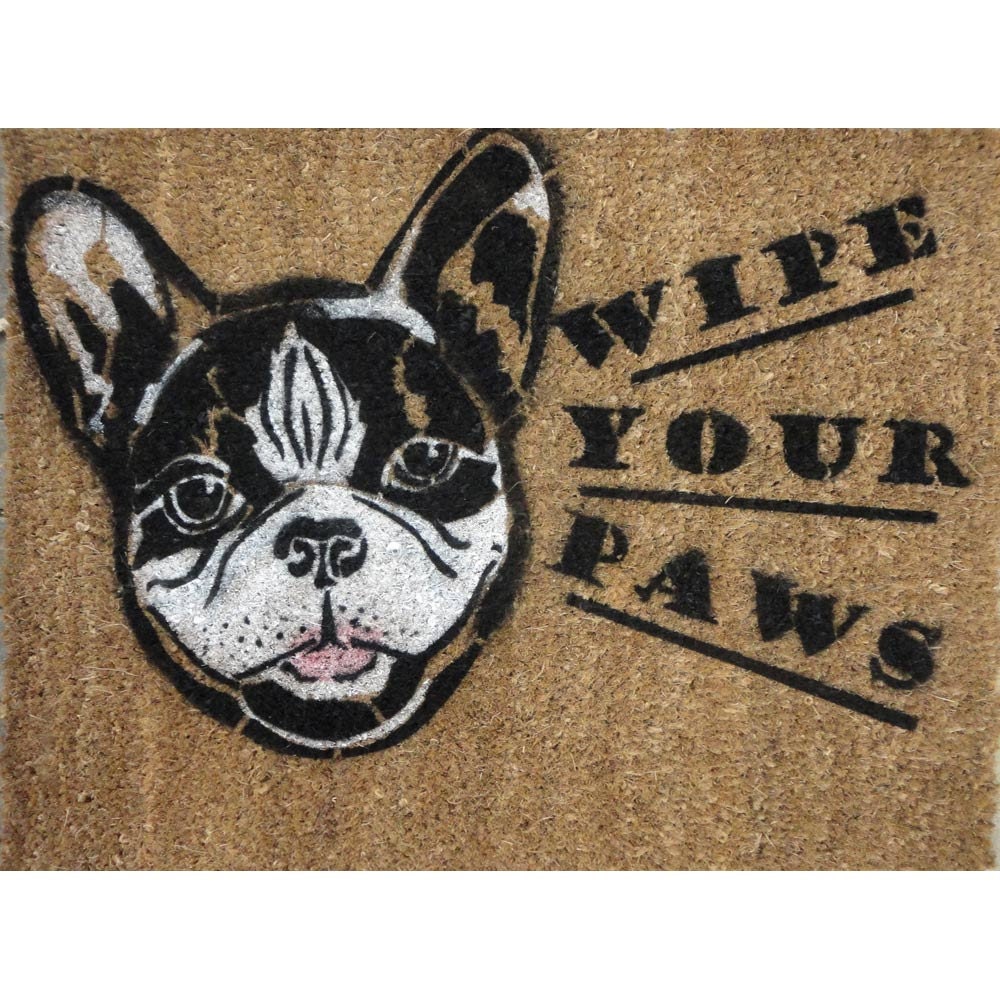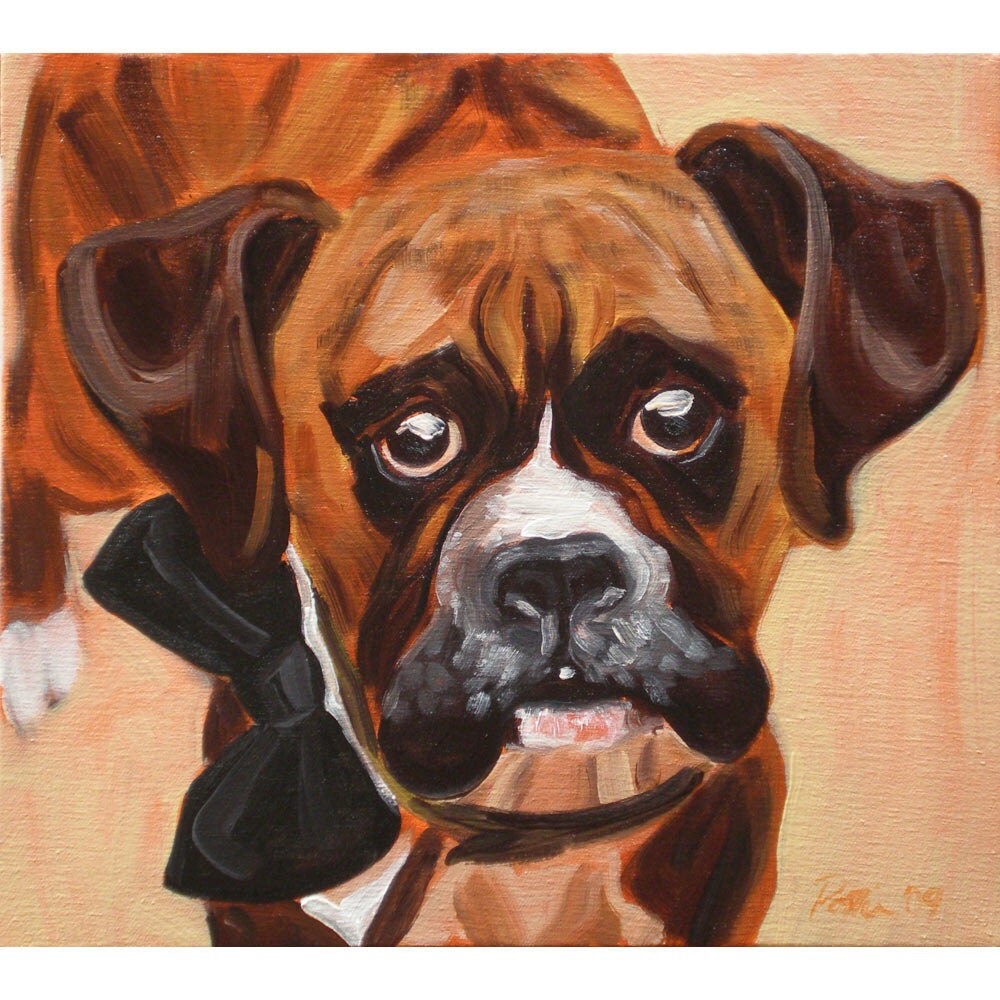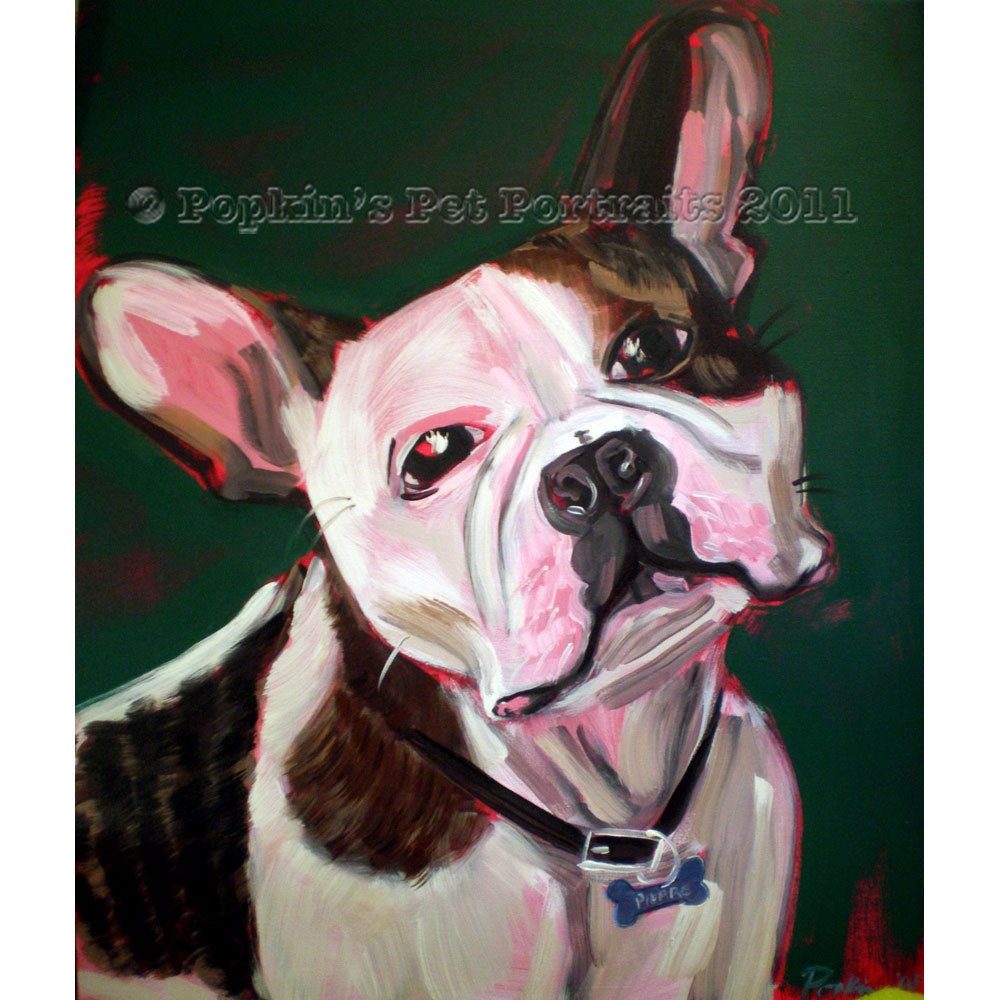 - how you selected your name
I do love alliteration, I'm Spoon Popkin & I paint pet portraits! And so, Popkin's Pet Portraits was born.
- describe your studio
I love my studio! It's the best place n the world for me. I've been at The Load of Fun Studios in Baltimore for over 5 years.
loadoffun.net
. It's a giant mildly leaky warehouse with over 50 artists and theater companies. My own space has skylights and lots of long walls that I fill up regularly!
- talk about your work
Here's my official statement:
Original, hand painted pet portraits with personality for animal loving humans by Spoon Popkin.
Capturing the spark of life and character in a pet is what gives me joy and satisfaction. My passion for painting extends beyond oil on canvas to classic Japanese sumi ink and wash paintings, providing a unique and affordable portrait option. As gift for the devoted pet lover or memorial for a pet who is no longer with us, the vitality and energy of your cherished pet will be immortalized to enjoy for generations.
I've had a lot of different businesses over the last 20+ years, designing clothes, making hats, pins, doormats- I still have this one! Damn Good Doormats:
www.etsy.com/shop/damngooddoormats
But I have realized over the last few years that when I paint I am most fulfilled. And the freshness of painting animals is amazing. Every day I'm presented with new challenges that I haven't seen in 25 years of painting. The reflective eyes of a cat, the wrinkly pug face- so much that's not found on humans! Getting to the spend my day looking deep into the eyes of cuteness is pretty great!
- where you sell, why do you sell their? (web/real life)
I mostly sell online through word of mouth and my website
www.popkinspetportraits.com
I just got an archival printer & started listing prints of my past commissions on etsy at my shop here
www.etsy.com/shop/PopkinsPetPortraits
Over the Holidays I'm selling at a bunch of Baltimore area craft shows
Friday November 25th
BLACK FRIDAY ART & CRAFT MARKET
Load Of Fun, 3pm-8pm
120 w. North Ave
Sunday, December 4, Creative Alliance's Merry Mart
Baltimore, MD
11-5 PM
www.creativealliance.org/events/eventItem2784.html
MICA Art Market
Wednesday, December 7, 2011 at 10:00am until Saturday, December 10, 2011 at 6:00pm
· Where MICA - Brown Center's Leidy Atrium and Falvey Hall lobby, 1301 W. Mt. Royal Avenue
Saturday, December 10, Handmade Holidaze Party
7 Baltimore Artists
The corner of 34th & Chestnut
Baltimore, MD
purpleskirtpress.tumblr.com/post/12625859608/last-year-we-hosted-a-small...
- what you are doing now, where do you want to take this business
Doormats have really taken off with lots of press, but every time I go paint a pup I'm reminded that this is what I'm really meant to be doing. I'm taking what I've learned from promoting Damn Good Doormats & using it to push my pet portraits into the forefront
- obstacles you have faced
There are lots of portrait artists out there! I have to remember that none of them are me and take comfort in seeing that that this work is desired. It's hard to get attention, but I'm starting with my local customer base, asking them to review me on Yelp & get that google ranking up.
- good things that have happened
I get to paint for a living! I've been featured in bmore Magazine , my work hangs in the home of Jeff Lewis of BravoTV's Flipping Out, supported many human & humane causes including: Maryland Animal Sanctuary Rescue , Bowling for Rhinos, Pints for Pits/BARCS, MD SPCA, Moveable Feast, Chase Brexton Health Services
- bad things that have happened, what did you learn from them
I haven't had anything bad yet... don't jinx me!
- other/extra stuff
- Contact information.
spoon@popkinspetportraits.com
www.popkinspetportraits.com
www.etsy.com/shop/PopkinsPetPortraits